Friday, July 10, 2015
New Media/Blogger, News,Talk Radio Host, Political Activist, Conservative, Sexy Young Senior
Wednesday, July 8, 2015
RSVP:
www.StandWith Trump.evenbrite.com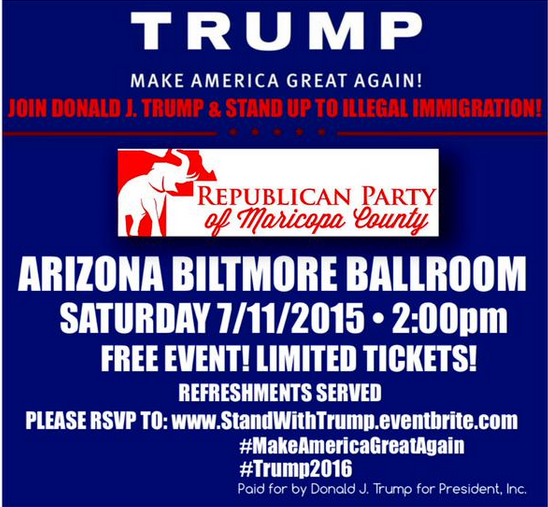 Posted by

Barbara
at 12:17 PM

New Media/Blogger, News,Talk Radio Host, Political Activist, Conservative, Sexy Young Senior
Dynamic Republican Women
Making a Difference!
Road Trip

to see

Dinesh D'Souza!
Confirm your space now!
Space is limited!
300pm Fry's 10450 N 90th Street (101 & Shea) by Portillo's
330pm Walmart 2501 W Happy Valley Road (at I-17)
345pm Anthem Outlet Stores (behind Chevron by Rack Shoes)
We will arrive Yavapai College in time for the reception. If you are not attending the reception, the bus will be making a dinner stop, before the D'Souza program. We will be returning back to the valley right after the program ends.
Call Lori 480-221-9633
loriurban@cox.net
New Media/Blogger, News,Talk Radio Host, Political Activist, Conservative, Sexy Young Senior